Podcast: Play in new window | Download
Subscribe: RSS
The SciFi Diner Classic Ep. 29
Our Interview with Laurie Holden
(The Walking Dead, The X-Files, The Majestic)
In our twenty-ninth episode of the SciFi Diner Classic, we interview Laurie Holden (The Walking Dead, The X-Files, The Majestic). This episode was recorded at Farpoint and the room noise does make the interview sound rough. Since we do a news and interview show, it goes without saying that the news portion of our episodes often date themselves fast. And while the interviews with the people that make Science Fiction happen remain relevant and in our opinion important, most listeners will not listen back 150 episodes and wade through old news just to get to the interview. So what the SciFi Diner Classic aims to do is to share these interviews with you. If you have been with us from the beginning, then bear with us as we introduce some of our newer listeners to voices from the past. We're bringing you just the interview and nothing else.
Laurie Holden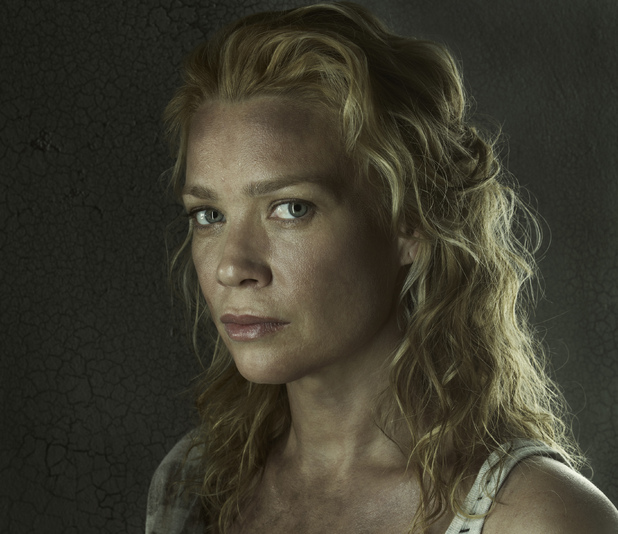 Heather Laurie Holden (born December 17, 1969) is an American-Canadian actress and human rights activist. She is perhaps best known for her roles asMarita Covarrubias in The X-Files, Adele Stanton on The Majestic, Cybil Bennett in Silent Hill, Amanda Dumfries in The Mist, Olivia Murray in The Shield, andAndrea in The Walking Dead.
Early life and education
Born in Los Angeles and raised in Toronto, Holden holds dual citizenship in both the U.S. and Canada. Her parents are actors Glen Corbett (aka Lawrence Holden) and Adrienne Ellis. Her parents divorced, and her mother married director Michael Anderson. Her first role was on The Martian Chronicles (1980), when she played Rock Hudson's daughter. After high school, Laurie attended McGill University, where she majored in economic investing. A graduate of U.C.L.A, she is a member of the National Honor Society and has been the recipient of the prestigious Natalie Wood Acting Award. She is currently enrolled at Columbia University where she is acquiring her Master of Human Rights degree.
Television and film career
Holden has starred in numerous television and film projects and has received worldwide critical acclaim and honorable recognition for her diverse and eclectic choice of roles.
Early in her career, Holden made a name for herself by costarring opposite Burt Reynolds in Physical Evidence (1989), Vanessa Redgrave in Young Catherine (1991) and William Shatner in the TV Movie TekWar: TekLab (1994). She played Mabel Dunham in the TV Movie The Pathfinder (1996) (based on the novel of James Fenimore Cooper). On stage, she starred in Time and the Conways, written by J. B. Priestley and The Winter's Tale, based on the play of William Shakespeare. Other stage roles include Regina in Ghosts and Procne in The Love of the Nightingale.
After making various guest appearances on Due South, Murder, She Wrote and Poltergeist: The Legacy, Holden found some success playing a memorable recurring role on the seminal sci-fi series The X-Files, that of Marita Covarrubias, a mysterious government worker who becomes an informant to Special Agent Fox Mulder starting in the fourth season of that show through the final one (1996–2002). She also had a supporting role, as Mary Travis, opposite Michael Biehn and Ron Perlman in the TV series based on the MGM classic The Magnificent Seven (1998–2000) for CBS. She had a role on TV series Highlander: The Series as Debra Campbell.
Holden's most notable roles include starring opposite Jim Carrey in Frank Darabont's film The Majestic (2001) (It was while performing on stage in Cat on a Hot Tin Roof, that Holden was discovered by Darabont). As Carrey's long lost love, she received critical acclaim and praise for her performance. In 2002, she played her role of Marita Covarrubias for the final episode of The X-Files. She also co-starred alongside Dean Cain, Jennifer Tilly and Tim Curry in the Canadian comedy Bailey's Billion$ (2004). Other memorable roles include such hits as Fantastic Four (2005) (where she played Michael Chiklis' former love interest), playing cult hero Cybil Bennett in Christophe Gans' artistic-horror video game adaptation of Silent Hill (2006), and co-starring as Amanda Dumfries opposite Marcia Gay Harden andThomas Jane in Stephen King's The Mist (2007). In 2008, Holden starred as Olivia Murray in FX's critically acclaimed series The Shield. She has also been seen in AMC's The Walking Dead (since 2010), based on the graphic novels. She plays Andrea, a civil rights lawyer and one of the main characters of the TV Series. Laurie Holden is actively producing film, theatre and television projects in addition to her acting pursuits.
Honors and nominations
Holden was named as one of the top 100 Most Creative People in Hollywood in Entertainment Weekly's It List and One of Ten Actors to Watch by Variety. She also won "The Look of The Year" Elite model search in Toronto and was nominated in 1996 for a Gemini Award for Best Performance by an Actress in a Guest Role in a Dramatic Series for Due South (1994).
She was nominated in 2011 for a Saturn Award for Best Supporting Actress in Television for the series The Walking Dead. For her role in this series, she was also nominated in 2011 for the Scream Awardfor Best Supporting Actress.

In 2013, Laurie Holden is nominated for The 39th Saturn Awards