Podcast: Play in new window | Download
Subscribe: RSS
SciFi Diner Podcast Ep. 169
BRAINS!!! 5 Walking Dead Interviews In 1 Podcast
(Madison Lintz, Addy Miller, Keisha Tillis,
Jeremy Ambler, and IronE Singleton)

The SciFi Diner Podcast
A 2012 Parsec Finalist
Please call the listener line at 1.888.508.4343,
Email us at scifidinerpodcast@gmail.com
or visit us on Twitter @scifidiner.
And check out our YouTube channel.
Tonight's Diners: Scott & Miles
Welcome to the Diner.
If you have listened to the show for sometime, we would love to have you leave feedback on iTunes. We know not all of you use iTunes, but for those that do, it helps us become more visible. If you don't use iTunes, your feedback is still valuable. Visit our webpage at https://scifidinerpodcast.com and leave a comment on the show notes or email us at scifidinerpodcast@gmail.com We want to know what you are thinking about what we are saying and what shows you are watching.
The Menu: Brains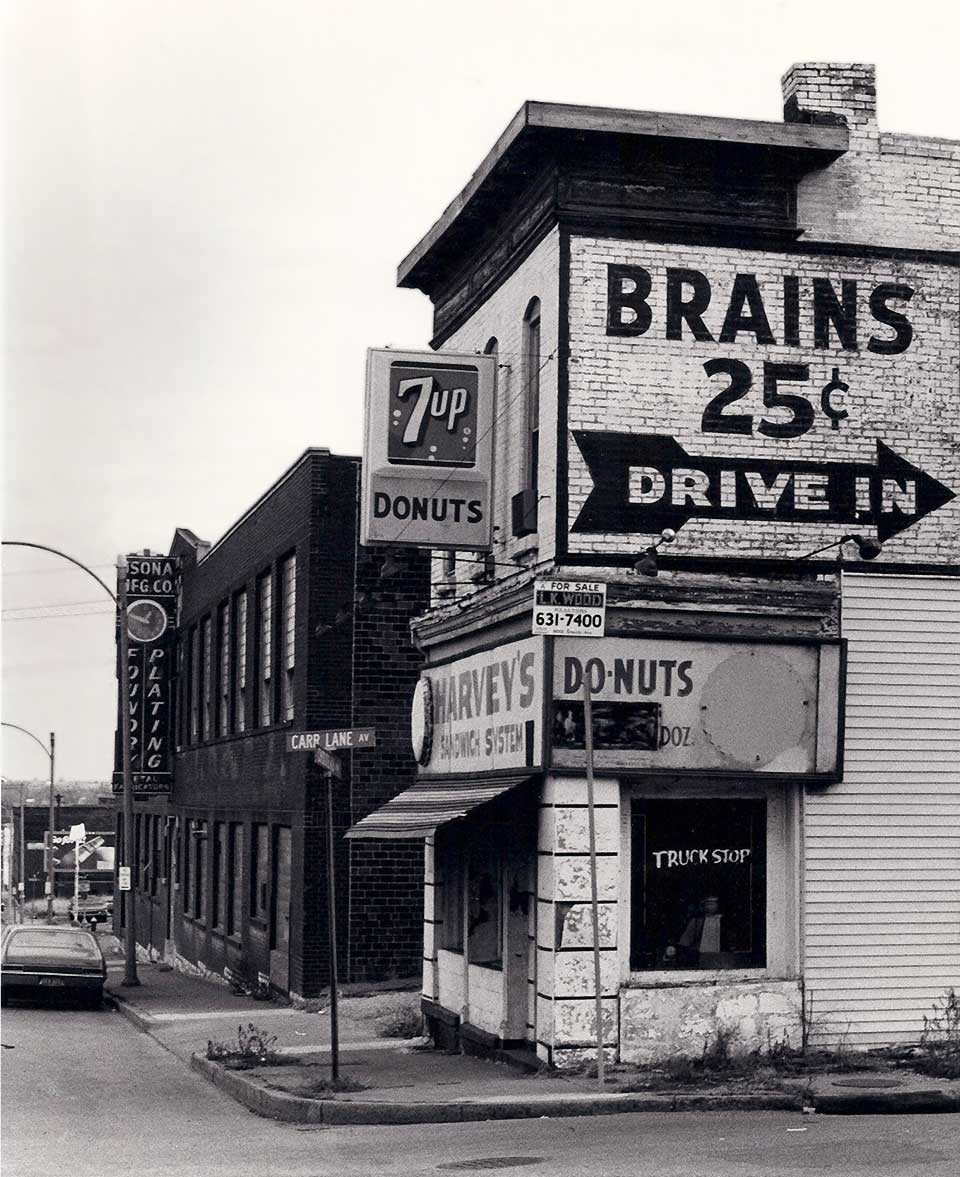 We are joined by:
M Sierra Garcia: 
M Sieiro Garcia is an amalgam of the many strange summer jobs, long trips overseas with family and countless wasted hours in front of the television as a child. A desire to continue owning her home and trying to make sure she has enough to retire in Boca Raton keeps M in her 9 to 5 grown up job and still pursuing and learning more about Voice Over work and Voice Acting.
A love of Superman brought her to Pendant Audio and the rest is history. She has participated in many of the Pendant productions and it spring boarded her to roles with other excellent production companies. She can also be heard in a variety of shows for Darker Projects and Broken Seas Audio.
Not so interesting trivia: M resides in Vienna, VA, famed home of Robert Hansen (the spy) who used the code name Ramon Garcia – no relation. No relation to Jerry or Andy either.
If you could, M. would love to have you support her effort to raise funds for The Leukemia & Lymphoma Society (LLS). Cure leukemia, lymphoma, Hodgkin's disease and myeloma, and improve the quality of life of patients and their families.
LLS is the world's largest voluntary health agency dedicated to blood cancer. LLS funds lifesaving blood cancer research around the world and provides free information and support services.
Jay Smith
Expelled from Clown College at the age of 28, Jay Smith has tried several careers, including shop clerk, professional door mat, consumer crisis management, traveling wig salesman and hall monitor in a nursing home. In 1999, he and a bunch of drunk friends produced a film about a psychotic Viking spirit released from a cursed copier called "The Revenge of Ringo". Not sufficiently humiliated by the experience, Jay wrote a novelized sequel to the film entitled "Rise of the Monkey Lord".
Jay has written several audio drama scripts, which help keep him warm by filling the holes in the walls created during Jay's many bouts of impotent rage at his abject career failure.
"HG WORLD" is the story of a small town riding out a global zombie uprising from inside the walls of a massive House and Garden warehouse in the rurals of north-central Pennsylvania.
We talk about…
Infect Scranton is a themed, fan-focused ZombieCon like no other! Be a part of history and get your tickets to the place to be after a zombie outbreak… SC 232 (Survivor Camp 232) is located in a suburb of Scranton, PA. Run by the generals at infection control, under the guidance of US Military Civilian Defense, SC 232 will include everything you love about conventions and more.
Experience life inside a survivor camp and browse about the vendors in the surplus supply room. Enjoy the talents of artists seeking refuge from ZDay as you view incredible original short zombie films from throughout the area during the film festival.
Partake in briefings about the infection (Q&As/panel discussions) with celebrity guests from hits like Night of the Living Dead and The Walking Dead and zombie experts like Matt Mogk.  Try and relax awhile, taking in a screening of Night of the Living Dead, while zombies attempt to break into the camp. Watch as infection control maintains order in a world gone mad…
The Interviews
Madison Lintz: 
She began her acting career when she was only 6 years old. Madison has been in a few commercials and did a commercial for a national Golden Corral spot which aired all over the country. Madison's first appearance came in February 2011 on the show "It's Supernatural" (2007). Madison's big acting break came when she auditioned for the role of Sophia Peletier on the hit show "The Walking Dead" (2010). and got a part in the up coming film _After(II)(2011)_ playing "Young Ana" 2011.
Madison loves horses and panda bears and has hamsters. Madison comes from an acting family including Mother Kelly Lintz two brothers Matthew Lintz and Macsen Lintz and a sister Mackenzie Lintz.
Addy Miller
:
Addy Miller started acting at age eight when she won the role of Young Dakota Fanning in "The Secret Life of Bees". Since then, she has over two dozen films to her credit, as well as commercials, print work, and television shows.
Addy's most recognized work is on AMC's 2010 new original series "The Walking Dead," cast as the "Little Girl Zombie" in the pivotal opening scene that set the tone for the entire show. Fans of the show have raved her scene as "Best Kill", "Shock of the Week", "Zombie of the Week", and declared Addy as an "Instant Horror Legend". Addy's most memorable on-set moments were receiving personal direction from the great Frank Darabont, working closely with award-winning make-up artist Greg Nicotero, talking with producer Gale Anne Hurd, and hanging with actors Andrew Lincoln and Sarah Wayne Callies. Addy is so proud of having opted to do her own stunts and doing them well. Mr. Darabont was delighted with the result!
Since filming her part of "The Walking Dead", Addy has been making numerous public appearances on behalf of the show, mainly at horror and comic conventions all over the US. This has quickly become a favorite activity of hers and her family. You can find out where she is going next by viewing her Facebook fan page at www.facebook.com/addymillerfanpage
This past winter Addy completed another TV pilot called "Ghost Trek" in which she played Tyler Rae Kinsey – a murdered pageant girl who returns to haunt the paranormal investigators. Addy enjoyed working alongside Jonny "Fairplay" Dalton from Survivor.
Addy is excited about two films coming out Fall 2011, "Remnants" and "Plan 9". "Plan 9" is an Ed Wood remake, in which Addy plays a psychic. Addy had the honor of working with the only surviving cast member from the original "Plan 9 From Outer Space", Conrad Brooks. He plays her psychic grandfather in a new scene written for just Conrad and Addy that ties in well with the rest of the movie. In "Remnants", she is the leads' daughter in a society that has lost all forms of power, communication, and modern conveniences. She must learn how to survive in the chaos.
Keisha Tillis
:
Her most recent credit is the AMC new hit series "The Walking Dead."
Keisha plays Jenny Jones, the wife of Morgan and the mother of Dwayne. Season 1, Episode 1, Keisha is an existing walker, who her husband Morgan can't bring himself to put her down. Other credits include Haverty's commercials, print and other independent films.
Jeremy Ambler
:
Jeremy Ambler is a young actor who has appearance in a number of feature films and television
shows.
He is best known for his role as a "Walker" on AMC's well known series, The Walking Dead.And will also be appearing in 2012's Night Of The Living Dead Remake as "The Cowboy"
Jeremy has also appeared in films, such as; The Road, Child of God, and The Crazies. In addition,  he has been in HBO's John Adams, The Three Stooges, American Reunion, Harold & Kumar Escape from Guantanamo Bay, The Dukes of Hazzard, and many others.
IronE (EYE ron ee) Singleton:
Best known to audiences as the menacing thug Alton in the 2010 Academy® Award-nominated film The Blind Side, IronE Singleton's ability to play strong, multidimensional characters has made him a memorable actor in both film and television.
Singleton most recently appeared on the big screen alongside Bow Wow and Ice Cube in Lottery Ticket. In 2011, he will be seen alongside Nicolas Cage, Guy Pearce and January Jones in the feature film The Hungry Rabbit Jumps. Singleton's talent has been on display recently in several television pilots, including ABC's "Detroit 1-8-7," VH1's "Single Ladies," and TNT's "Franklin & Bash." Among his other television credits are CW's "One Tree Hill" and BET's "Somebodies."
Born and raised in Atlanta, GA, Singleton's story embodies everything we have come to understand about the lives of many inner city youth growing up in low-income housing projects. Having lost his mother to HIV/AIDS when he was a senior in high school, and watching his brother spend most of his life in Georgia's prison system, IronE fought to have a life far different from the one he knew growing up. The "irony" of his story is that, while all the odds were stacked against him, IronE Singleton still overcame his troubled childhood to attend the University of Georgia on academic and football scholarships, where he completed a double major in Theater and Speech Communications.
Prior to breaking into film and television, Singleton put on a one-man theater show entitled IronE… The Resurrected, which garnered rave reviews. In his spare time, Singleton is a Youth Motivational Speaker and youth sports referee.
Singleton divides his time between Atlanta and Los Angeles with his wife and children.