Podcast: Play in new window | Download
Subscribe: RSS
SciFi Diner Podcast Ep. 173
H.G. World Interviews Dawn of the Dead and
Night of the Living Dead Alumni

The SciFi Diner Podcast
A 2012 Parsec Finalist
Please call the listener line at 1.888.508.4343,
Email us at scifidinerpodcast@gmail.com
or visit us on Twitter @scifidiner.
And check out our YouTube channel.
Tonight's Diners: Scott & Miles
Welcome to the Diner.
If you have listened to the show for sometime, we would love to have you leave feedback on iTunes. We know not all of you use iTunes, but for those that do, it helps us become more visible. If you don't use iTunes, your feedback is still valuable. Visit our webpage at https://scifidinerpodcast.com and leave a comment on the show notes or email us at scifidinerpodcast@gmail.com We want to know what you are thinking about what we are saying and what shows you are watching.
The Menu: Brains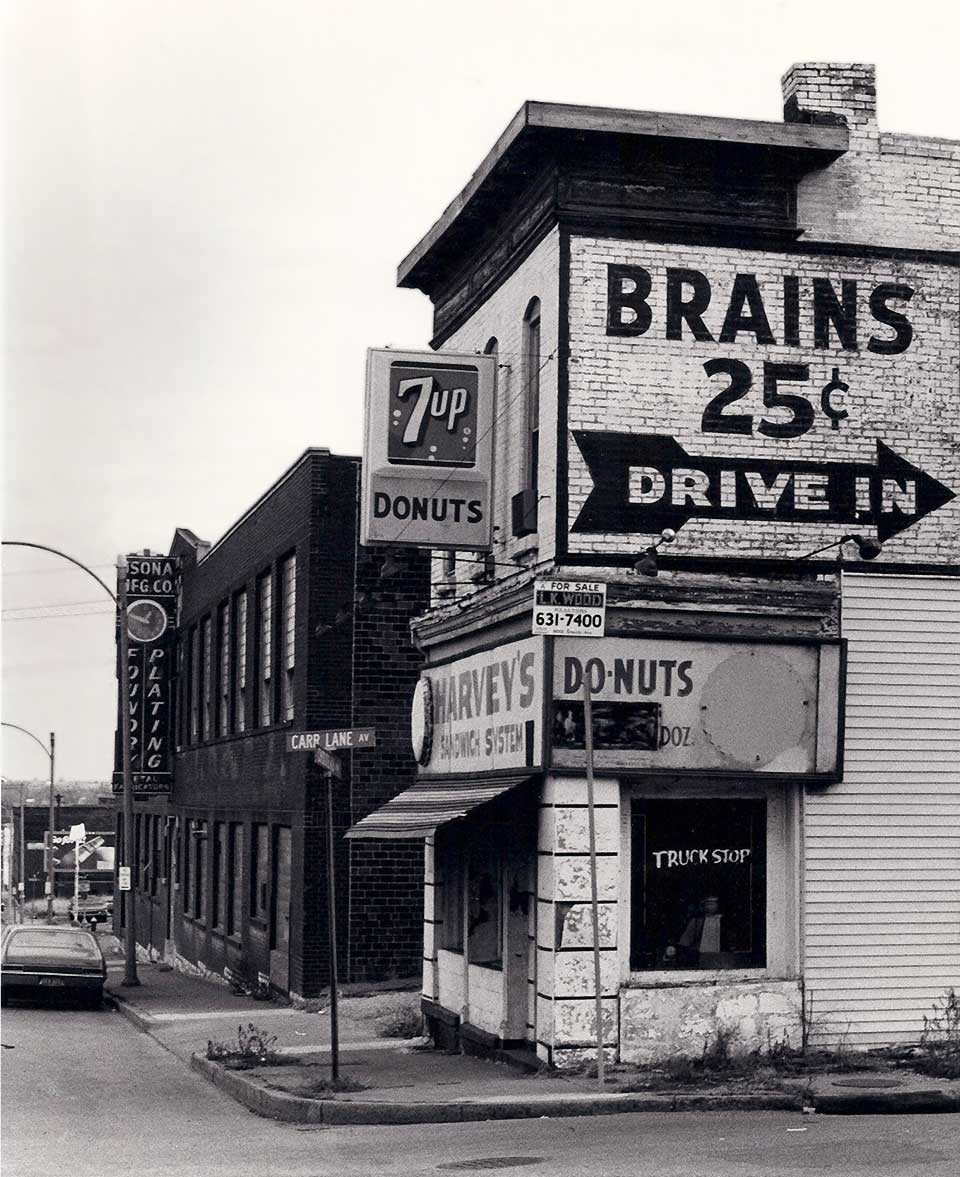 We are joined by:
M Sierra Garcia: 
M Sieiro Garcia is an amalgam of the many strange summer jobs, long trips overseas with family and countless wasted hours in front of the television as a child. A desire to continue owning her home and trying to make sure she has enough to retire in Boca Raton keeps M in her 9 to 5 grown up job and still pursuing and learning more about Voice Over work and Voice Acting.
A love of Superman brought her to Pendant Audio and the rest is history. She has participated in many of the Pendant productions and it spring boarded her to roles with other excellent production companies. She can also be heard in a variety of shows for Darker Projects and Broken Seas Audio.
Not so interesting trivia: M resides in Vienna, VA, famed home of Robert Hansen (the spy) who used the code name Ramon Garcia – no relation. No relation to Jerry or Andy either.
If you could, M. would love to have you support her effort to raise funds for The Leukemia & Lymphoma Society (LLS). Cure leukemia, lymphoma, Hodgkin's disease and myeloma, and improve the quality of life of patients and their families.
LLS is the world's largest voluntary health agency dedicated to blood cancer. LLS funds lifesaving blood cancer research around the world and provides free information and support services.
Jay Smith
Expelled from Clown College at the age of 28, Jay Smith has tried several careers, including shop clerk, professional door mat, consumer crisis management, traveling wig salesman and hall monitor in a nursing home. In 1999, he and a bunch of drunk friends produced a film about a psychotic Viking spirit released from a cursed copier called "The Revenge of Ringo". Not sufficiently humiliated by the experience, Jay wrote a novelized sequel to the film entitled "Rise of the Monkey Lord".
Jay has written several audio drama scripts, which help keep him warm by filling the holes in the walls created during Jay's many bouts of impotent rage at his abject career failure.
"HG WORLD" is the story of a small town riding out a global zombie uprising from inside the walls of a massive House and Garden warehouse in the rurals of north-central Pennsylvania.
We talk about…
Infect Scranton is a themed, fan-focused ZombieCon like no other! Be a part of history and get your tickets to the place to be after a zombie outbreak… SC 232 (Survivor Camp 232) is located in a suburb of Scranton, PA. Run by the generals at infection control, under the guidance of US Military Civilian Defense, SC 232 will include everything you love about conventions and more.
Experience life inside a survivor camp and browse about the vendors in the surplus supply room. Enjoy the talents of artists seeking refuge from ZDay as you view incredible original short zombie films from throughout the area during the film festival.
Partake in briefings about the infection (Q&As/panel discussions) with celebrity guests from hits like Night of the Living Dead and The Walking Dead and zombie experts like Matt Mogk.  Try and relax awhile, taking in a screening of Night of the Living Dead, while zombies attempt to break into the camp. Watch as infection control maintains order in a world gone mad…
The Interviews
Sharon Ceccatti (Hill)
Sharon Ceccatti (Hill) began her career in show business singing and dancing on stage in the Pittsburgh area, performing mostly in operettas. She is best known for playing the "lead zombie nurse" in the horror movie, Dawn of the Dead (1978). She has become a horror zombie legend all across Europe especially and her face as the zombie nurse is featured as such on posters and many books.
She usually appeared as uncredited extras in movies some of which include, Hellraiser III, Knightriders (1981), Maria's Lovers, Death Penalty, Silent Witness, Kid Brother, and many more. Sharon has had a long career for over 20 years as a movie and location casting director in casting principles, day players and extras. She has cast such films as, Dominick and Eugene, starring Jamie Lee Curtis and Ray Liotta; Lady Beware, starring Diane Lane and Michael Woods; Gung Ho, starring Michael Keaton; Mrs. Soffell, starring Diane Keaton and Mel Gibson; and All The Right Moves (1983) starring Tom Cruise, Leah Thompson and Craig T. Nelson. She has worked with directors such as Ron Howard, George A. Romero, Michael Chapman, Andrei Konchalovsky, and many more.
Jim Krut
JIM KRUT is often known as the Helicopter Zombie ™*. In one of the most memorable scenes from the 1978 "Dawn of the Dead," his zombie character steps under a whirling helicopter blade and loses the top of his head to cinematic history!
Films being produced this year featuring Jim Krut include "Flesh of the Living," "Zombiegirl Diary" and "Night of the Living Dead: Genesis"
Leonard Lies (Leese)

Leonard started working as a professional on the cult horror classic, George Romero's Dawn of the Dead. His image as the Machete Zombie in Dawn of the Dead has become a global horror icon. Leonard frequently corresponds with fans from Japan, Germany, France, and the UK., and of course throughout the U.S. Behind the zombie image is a serious film producer and writer who is presently developing and producing The Fabulous Adventures of Mr. Buckethead, a live action super hero for kids with a comic twist; Keys to the Asylum, a drama that plumbs the depths of human existence as it is experienced by 3 people who battle to survive lifelong bouts with mental illness.Reign of the Dead a non stop action horror film with new legions of zombies to tingle your spine. Leonard is developing this film with long time friend and associate Len Barnhart who is the author of the Reign of the Dead Book series; and Brain Storm a powerful true story of a man's recovery after a horrific accident has him pronounced dead and then his miraculous rebirth;Zombie Culture  a documentary Leonard is producing that takes an in depth look at the Global Zombie Culture and it's passionate fans. International Release date: October 2013; and finally, Leonard and associate Linda Lovecraft are co-writing a Horror novel that deals with alternate realities called Diary of a Zombie. Leonard is producing these films, and publishing this book through his own production studio Dream Catchers Films, Inc., located in Pittsburgh.
For more information about about these films or to contact Leonard go to www.dreamcatchersfilmsinc.comor www.machetezombie.com
Judith O'Dea
Judith O'Dea (born April 20, 1945) is an American actress known for her role as Barbra in the George A. Romero film Night of the Living Dead (1968).

O'Dea as the catatonic and helpless Barbra in Night of the Living Dead.
In addition to her signature role, O'Dea has appeared in the television movie The Pirate and the films Claustrophobia, Evil Deeds, and October Moon. She also appeared in November Son, The Ocean, and Women's Studies.

O'Dea owns and operates O'Dea Communications, a firm which deals in oral communications training.
Barbara – Addy will play young barbara in the remake